15 features of Asus Memo Pad ME172V for giving a glimpse on your face
AsusTek Computer Incorporation is the fifth leading computer hardware and electronics company in Taiwan. In 2 April 1990, this company was setup. The products include desktops, laptops, graphics cards, motherboards, mobile phones, tablet,  monitors and servers.  Asus Memo Pad ME172V is one of the successes of this Taiwanese company. It's a multi-featured tablet from Asus.
Memo pad is the first tablet in sub RS 10,000 in history.
1. Steady look – this tab is supposed to have an exotic look, with a color choice of black, dove white and silver body. It has a unique style on its cover. It gives you a modern look at the hand. You can see the dashing entries of the Asus Memo Pad.
2. Affordable price – it has more features than the price of the tab. A Memo will have a power and reliability on a cheaper price. It will be launched in the whole world. You cannot get a similar tab on this affordable price. In the history, 1 GHz powered tab is under RS 10000. Therefore, you should go with it.
3. Display – it has a multi-colored touch display of 7 inches with TFT resolution and has an HD support display, giving the owner great experiences of games and other graphics. Its display is scratch-resistant and has an amazing shine. You can enjoy watching 1080 HD videos on this 7-inch screen.
4. Camera – this unique tab has an enriched effect with a 1.0 megapixel camera at the front. It supports HD quality video recording and a glimpsing photo effects. You can record HD 720 videos with the front camera and have video-calling support.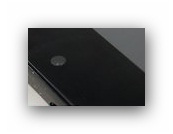 5. Connectivity – it supports the modern technology like micro USB v2.0 which you can connect on a computer. You can synchronize your mobile phone with the computer at greater unbelievable speeds. It is a plug-and-play device. You can connect it with the PC-suite too.
6. Memory – it has an internal 16 GB built-in memory. It supports the external micro SD card up to 32 GB to increase your memory. You could get a huge memory to store your games, applications, songs, and videos in this exotic tab. It has 1 GB RAM. This incredible RAM will not let this tab to slow down or hang between. You can play 3D games on this tab smoothly with this huge memory. You will get space on the cloud network too.
7. Processor – it is availed with I GHz VIA WM8950 processor, which enhanced the speed of your tab, providing a better gaming environment to the user. It will give fun with the amazing chipset of great power for game lovers. This processor is the heart of this tab, which allows you to have future power in your hands. It has an EPU too.
8. Operating System – it comes with latest Android 4.1 Jelly Bean OS. It supports up to 1 million apps and games. This operating system becomes very famous today. It is the soul of this incredible Memo tablet.
9. EPU – it has an ARM Mali 400 GPU integrated into it. This is a powerful unit to control and support the games and the power facility. You can run games like Angry Birds without any hitch in this pad.
10. WiFi – the WiFi Hotspot available in this tablet is the huge advantage of this device. You can connect to the internet faster with this feature. It provides better speed than other tabs at this price. Connect your tab with a network in seconds and pe in the huge network of computers and mobile devices.
11. Software – you can install over million apps on this super pad. It supports all major games and apps on it. You should go ahead with this multimedia tab.
12. Internet – internet is the basic of modern tabs. This tab offers you with certain internet shortcuts and integrated social networks for ease. You can connect to your friends with an ease of a click.
13. Battery – it has an amazing 4270 mAh battery in this tab, which will power this whole system. It is an eco-friendly ion battery.  This huge battery helps this mobile to live alive for several days. Just charge one night and forget about it.
14. Multimedia – there is no doubt that this mobile appliance is a multimedia device. It supports HD 720 videos and can play HD quality games with their best graphics quality. You get the multimedia surround sound speakers and a headset with high bass for music lovers.
15. Shortcuts and contacts – you will get pre installed shortcuts in the tab. You can edit them and get an easy to reach your destination. You can store unlimited contacts on this tab.