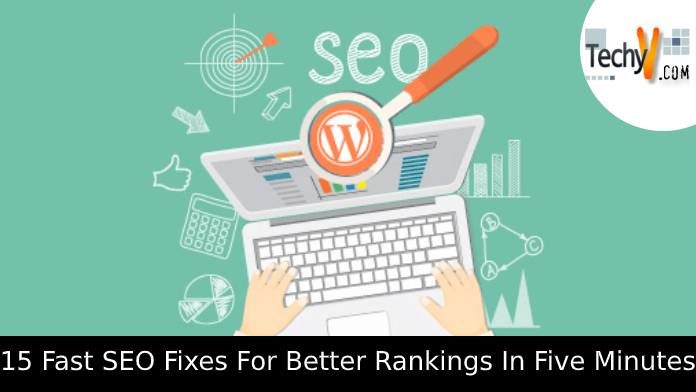 SEO is not a lightning-quick marketing strategy. Though SEO is incredibly powerful at driving web users to your digital doorstep, even the most qualified experts will tell you that you probably won't see any results for several weeks, if not months. SEO works best given a good amount of time; small successes pile up to effect major change in your ranking.
However, if you want to do something fast and effective, there plenty of tiny tweaks you can make to improve your SEO — and some of them don't require much technical know-how. As always, you should consult with your SEO marketing agency before making any change to your SEO strategy, but if you get the go-ahead, consider the following fast fixes, presented in no particular order:
1.Delete Duplicate Content
It might have seemed like a good idea to stuff your website blog with content reposts, but these days, search engines can recognize duplicate content and rank you lower for it. You should go through your blog and delete any post that appears more than once.
2. Find Your 404s
Over time, pages shift and links break — that's just the nature of the net. It takes just a few clicks to find all your website's 404 pages, which appear when a link no longer directs to the correct page. Once you find a 404, you can fix it by correcting the link or asking the link's owner to correct the link.
3.Gain Control of GMB
Searches with local intent are much more likely to lead to conversions, so you want to capture as many local searchers as possible. The best way to do this is to seize control of your business's Google My Business page — and similar profiles on other search engines. There you can post more relevant information about your business to make it more enticing to the search engine and to users.
4.Mind Your Mobile Friendliness
Mobile devices now provide over half of all web traffic, and mobile users aren't keen on trying to navigate non-mobile-friendly sites. You should check your mobile-friendliness by searching "mobile friendly test" on Google. If you fail, you have a new objective for your website.
5.Post After Proofreading
Editing is a small task that vastly improves the quality of your website's content. Search engines care more about content quality than ever before, and even a small typo could harm your search ranking. If you get in the habit of proofreading, your SEO success is likely to improve.
6.Vie for Better Visuals
Image quality also impacts how web users and search engines judge your site — but high resolution doesn't necessarily equate to high-quality images. Instead, you should adhere toimage trends to attract more attention to your site.
7.Include Image Alt-text
Images aren't search engines' strong suit. To help search engines better understand what an image is depicting, you should give your images alt text — ideally rich with keywords.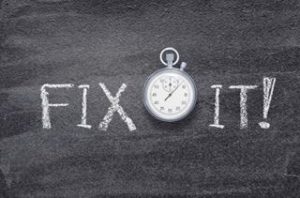 8.Speed up Your Site
Admittedly, site speed is something that can take much more than five minutes to improve. Still, checking the speed of your site is a quick activity, especially if you use a tool likethis one from Google.
9.Add AMP
Accelerated mobile pages, or AMP, is a web component framework that, well, helps your webpages load faster on mobile devices. Google promotes pages that use AMP, so it is a simple way to skyrocket to the top of mobile results.
10.Read Through Your Reviews
Businesses with more and more positive reviews tend to appear higher on a search engine's business listings, making it more likely for more customers to see and engage with your website. To improve your reviews, you should read through them and contact customers that seem dissatisfied, working to change their opinion.
11.Tempt Clients for Testimonials
If you find a review that is particularly glowing, you might contact that customer and ask for a testimonial. Testimonials are compelling, especially if they come from big-name clients.
12.Spend Time on Social Media
Unlike other media, social media is a two-way street. Your followers on Facebook, Twitter, Instagram and other sites expect you to interact with them, and search engines reward businesses that have more social media engagement.
13.Update Your URLs
Gone are the days when URLs are ten miles long and comprised of an illegible mix of numbers and letters. Your URLs should accurately describe what is on the page, like domain.com/blog-content, because these URLs are easier for web users to remember and share.
14.Get Hip to Homonyms
Search engines are getting better at understanding natural language, but they aren't perfect. They tend to be particularly tripped up by homonyms, or words that are spelled the same but have different meanings. For example, Apple is a company founded by Steve Jobs, but apples are also tasty fruits that make for delicious pie. You should look for homonyms in your content, especially in titles and descriptions, and eliminate them for SEO clarity.
15.Communicate With Your SEO Company
If you only have five minutes to boost your SEO, that time is best spent communicating with your SEO provider. What results do they have to show you? Do they need any additional information from you? Is there anything you can do right now to improve your ranking? Keeping in close contact with your SEO agency is a good way to ensure your SEO stays on top.