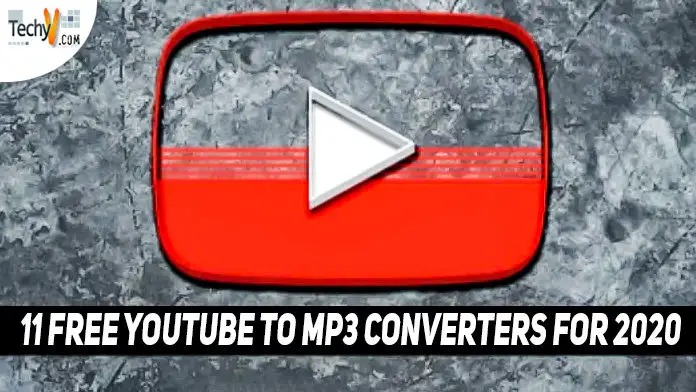 The MP3 format revolutionized the world of music. The format has undoubtedly been the most popular "lossy" audio format — we lose data in encoding — but it's certainly not technically the best. The rise of the format and its deficiencies in fact made many others try to develop alternatives with which to conquer the market. With the popularization of YouTube and after becoming the largest streaming video platform, a need has long arisen among users: to be able to download videos to save them locally or directly only the audio track to have songs, radio programs, etc. The users need to convert their favorite YouTube videos and save them in MP3 files.
We can find many tools to help us convert YouTube videos to MP3 files. But some of them are not free. In this article we will introduce you some free tools that can help us convert the YouTube videos.
Here is the list of 11 free MP3 converter tools!
Uniconverter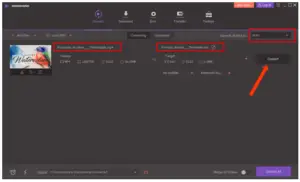 We recommend Wondershare's UniConverter! UniConverter is a software for Windows and Mac that allows you to edit and convert multimedia files in over 1000 formats, download online videos to MP3, burn and much more. Let's find out together. Compared to similar programs, UniConverter is able to convert videos 30 times faster and without loss of quality or compress thanks to GPU acceleration, CPU optimization and exclusive APEXTRANS technology. All operations are facilitated by a simplified interface, characterized by a design that allows anyone to use any function without the slightest difficulty. These are collected in five macro sections: Convert, Download, Burn, Transfer and Toolbox.
The Convert section allows you to convert the loaded multimedia files into various different formats to allow you to use them on all your devices. Before the conversion, you can cut, crop, and change the resolution and much more. In addition, there is the possibility of operating on multiple files simultaneously to speed up the procedure.
Any Video Converter Free
If you are looking for a fast and flexible YouTube to MP3 converter, Any Video Converter Free might be right for you. Besides converting videos to different formats (as its name suggests), Any Video Converter Free is also capable of downloading MP3s from YouTube.
4K YouTube to MP3
4K YouTube to MP3 is very similar to 4K Video Downloader (further down in this list) but is specifically dedicated to converting videos to music files.
4K Video Downloader4K Video Downloader may not be the most elegant MP3 converter out there, but like 4K YouTube to MP3 just above, 4K Video Downloader is brilliant. It also works similarly, but since this software was primarily born for downloading entire videos, there are a couple of additional steps to do.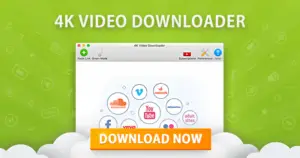 Free YouTube to MP3 ConverterFree YouTube to MP3 Converter does exactly what you would expect (convert YouTube videos to MP3) and this time the name says it all. Unfortunately, as in Any Video Converter Free, there is a ByteFence ad-ware bundled to avoid, so be very careful during installation to deselect all other unwanted options.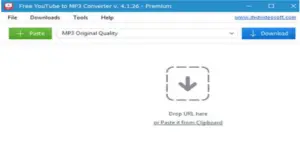 ClipGrabA real program delight, ClipGrab allows you to download MP3 from YouTube for free in a pleasant and simple way (without considering the request to install the Opera browser, easy to ignore if you prefer to avoid it).
MediaHuman YouTube to MP3 Converter
It is a program for Windows and macOS that allows you to download YouTube videos and extrapolate their audio, in order to obtain MP3, OGG or M4A with a bitrate of up to 320 kbps. It's very simple to use and it's free, but by subscribing to a special subscription (at a cost of $ 9.99 a year) you can activate an extra service, called TurboBoost, which allows you to get songs from YouTube without having to first download all the movie.
youtube-dlAnother tool that can come in handy to perform the operation that is the subject of the tutorial and that, in my humble opinion, you would do well to test is youtube-dl. It is a free and open source solution through which, precisely, it is possible to download the videos on YouTube in various formats and which also offers the possibility of extrapolating the only audio track.
NoTubeNoTube is a great web service you can rely on to download YouTube videos as audio files. It's free, works from any browser and operating system, requires no registration and allows you to choose between various output formats, including MP3, to save the movies on the famous service for viewing and sharing Google videos.
Mp3Convert.io
This web service that allows you to extract audio from YouTube movies, then saving them on your computer in MP3 (but also in other formats), with a maximum quality of 320 kbps. It's free, works from any browser and operating system and requires no registration.
Loader.to
Another useful service to extrapolate the audio from the videos on YouTube, as well as to save the videos in their entirety. It supports various output formats, including MP3, does not require registration, is at no cost and works from any browser.
As we mentioned above, Wondershare Uniconverter is what we recommend. If you want more information, visit the official website. Hopefully this article is useful.