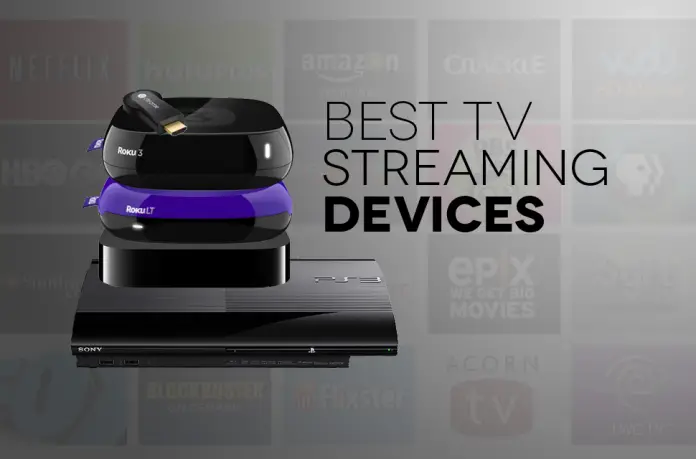 With the advent of smartphones, other devices are also gearing to get smarter for today knowledgeable customers. Television is one such device that are making moves to get smarter with the help of various media streaming PLAYERS LIKE FROM google Amazon, Roku ,etc. , that will transform your old tv to smarter as soon as plug them in
11 such devices have made to our list:
1. Apple TV (Fourth Generation):
It features faster hardware, a sleek remote control with voice and touch control. It also supports Siri. You can have access to the APPLE entire catalog of movie and TV shows, and it also provides excellent gaming devices that can be connected to an optional wireless controller. Although it does not support 4k yet it is a good choice and optimum investment decision.
Starts From $149
2. Roku Premier:
The new Roku Premier is an excellent media streaming device supporting 4k content and convenient if you have a budget constraint. You can stream UHD videos on the player as it has a snappy quad-core processor and also supports for 802.11ac Wi-F connectivity. It offers best media streaming services, while the player offers remote that is handy and best of its class.

$80
3. Amazon Fire Class:
If you are looking ab alternate to APPLE TV, then Amazon fire class is just perfect, but require amazon prime account. It is capable of running Android apps and games, thus providing an extension to your entertainment beyond movies and TV shows. It has powerful internals and support 4k content and an expandable content. Apart from Amazon library, you can stream content from Netflix.

$100
4. Tiv0 Bolt:
It has a beautiful look unlike other set up box. It has an amazing inbuilt storage capacity of 500 GB and can record four shows simultaneously. It allows to make most of your latest televisions and supports 4k content from popular services. The TiVo covers for the first while BOLT REQUIRES SUBSCRIPTION.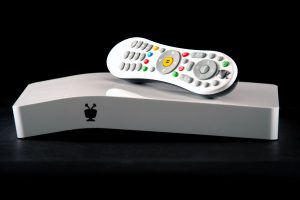 Starts From $170
5. Roku streaming stick:
With this, you can stream full HD content and is well connected also. It has been recently updated by Roku. This streaming stick is well connected, compact and can be carried conveniently.it has an excellent remote control and allows you to beam content via your phone through an optional app.
One such app is Airbeam, which allows you to cast to Roku very easily.

$49
6. NVIDIA SHEILD TV:
If you are looking for an impactful gaming console as an ANDRIOD TV box, then NVIDIA SHEILD TV is the best option. It has powerful Tegra X1 chipset, an exclusive array of Android gaming titles, 500GB storage. Besides streaming your videos, it also fulfills your casual gaming needs.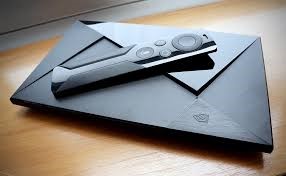 $300
7. Roku ultra:
It is currently the best streaming devices offered by the ROKU. What makes it company topping range streaming devices is hdr content support, digital audio output and deliver 4k videos at 60 fps.the player remote also features an audio jack for private listening.

$130
8. Google Chromecast:
It is connected from one of the HDMI ports available on the TV and allows access to Googlecatalog of TV shows and movie. It can also give you a mirror image of your Android smartphone and display content from your Chrome browser. It comes in 3 different colors red, yellow and black.

Start from $38
9. Roku Express:
It is a popular affordable device that easy to use and set up. The gadget allows you to stream full HD content from any popular services like Amazon prime, Netflix, HBO Go etc.it has an excellent remote offered with the package.

$30
10. Amazon Fire TV stick:
The new fire stick has a snappier quad-core processor and supports faster Wi-Fi. The Amazon fire stick delivers smarter services, all possible with the help of the smart home platform, Alexa. That means the users besides searching and playing content, can also control compatible appliance and can even order pizza.

$40
11. Xiaomi Mi BOX:
It is well designed and priced adequately having top shelf features .those include HDR and 4k content delivery, support for DTS, remote control with voice commands and Dolby Digital plus audio.

$69