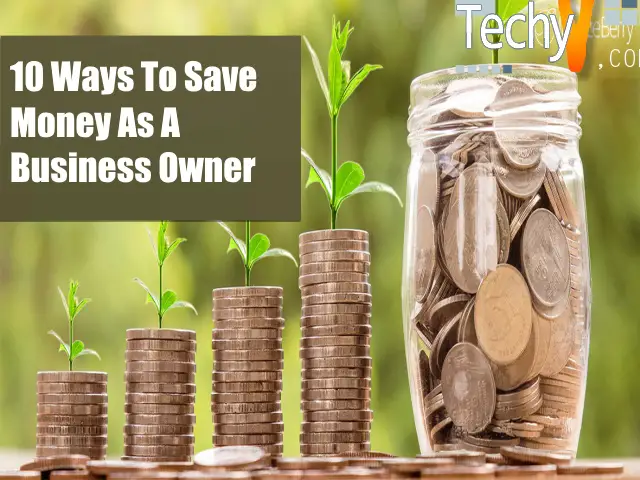 As a business owner, cutting costs without cutting corners is likely at the top of your list. But of course, this is often easier said than done. Identifying ways to cut costs requires careful examination of your current books and data—what works for one business doesn't always apply or work for the next. With that in mind, here are ten ways to save your business money:
1) Balance Your Sheets
Take advantage of reconciliation accounting to help balance your sheets. This will help eliminate accounting errors, prevent unwelcome surprises from impacting your account, and ultimately, save you money. For instance, you'll be able to discover hidden expenses, bank fees, and other items that could be eliminated.
2) Save Paper
Save paper and money by using a document scanner to digitize your paper flow. There are several benefits to encouraging a paperless office. Not only will you be helping the environment, but you'll be eliminating clutter, too. Studies have shown that clutter has a negative impact on productivity, and low employee productivity cost you money in the long-run.
3) Negotiate With Vendors
Chances are your vendor doesn't want to lose a contract. Consider what you're currently paying your vendors and assess your value as a buyer. These things considered, come up with a negotiation plan that doesn't drastically undercut them and is still fair for all parties involved.
4) Consider Remote Work
Remote work is on the rise, and more employees consider this one of the most important perks of a job. In fact, studies have shown that many people would take a pay cut for a position that offered at least some remote work. Start by creating a small remote work program and analyze productivity and results to determine whether it's in your best interest to transition to a fully remote team.
5) Experience Isn't Everything
Naturally, you want to hire the most talented people. But the fact is, experienced employees, come at a higher cost. Because of this, consider hiring smart, personable staff that demonstrate room for growth. Rather than require applicants to have X amount of years of experience, welcome graduates entering the workforce who are passionate and excited to join a team and learn.
6) Eliminate Traditional Advertising
If you're putting too much money into PPC and/or social media ads and not seeing enough ROI, it may be time to test other marketing efforts and put traditional methods on the backburner for a while. Instead, look into influencer marketing, which has an average ROI of $6.50 per dollar spent, or email marketing, which has a median ROI of 122%.
7) Start Outsourcing
Having an in-house team is great, but may not always be lucrative. Your business requires different needs at different stages, and when you're working with a lean budget and focusing on growth, employee salaries, insurance, and office space may not always be at the top of the priority. The gig economy is in full force, and you can leverage this to your advantage. Outsource projects and tasks when you can. Popular areas to outsource include design, software development, SEO, copywriting, and marketing.
8) Bring in Interns
Interns aren't just free labor—they also provide you with early access to emerging talent. Rarely do you have an opportunity to gain insight into a potential employee's work ethic, and interns offer that chance. Post your intern ad on local college boards, Craigslist, and industry-specific websites.
9) Partner With Other Companies
Partnering with other companies offers ample benefits. Organic partnerships help expand your reach to new audience segments, link you with new talent, and cut your marketing budget in half. When you can share some of the expenses, it becomes easier to put more power into your advertising and marketing strategies. Take a look at some of the most well-known brand partnerships for examples of how other companies succeeded with this approach.
10) Create a Rewards Program
Offering rewards may seem counterintuitive, but as the old adage goes, you need to spend money to make money. Loyalty programs are a powerful retention strategy and can help attract new customers as well. Customers are more likely to return to your business if they are incentivized to do so. Be sure to promote your loyalty program through your marketing efforts.