With the advancement of technology and the digital age dawning upon us, there has been a significant development in video games and the same has become an engaging hobby for millions of people. Modern video games use graphics and sound technology that give players a sense of simulated reality, which increases player involvement.  Gaming has grown into a thriving sector that includes both players and developers, with teams of intelligent people working for game creation organisations. The number of game production studios and gaming items grows considerably along with the number of fans. Much of the video game industry generated money 25 cents at a time in the beginning. Today's video game titans, though, are making millions. Here is a list providing an overview of the biggest video games developing companies of the current age.
1. Microsoft Studios
With a $1 trillion turnover, Microsoft is the top video game developer in the world today.  With the help of its Xbox and Game Pass services, Microsoft has been able to dominate the video game market. It also manages to establish a reputation for itself with franchises like Halo, Fable, and Age of Empires. Additionally, it keeps expanding its influence by occasionally purchasing gaming companies. The company has created a number of video games, such as Crimson Dragon, Cobalt, and Minecraft.
2. Activision Blizzard
When Activision purchased Blizzard, the company behind the Warcraft and Diablo series, they became Activision-Blizzard.The corporation has created a number of fun video games and popular mobile apps through its Blizzard Entertainment subsidiary, including Candy Crush Saga. The Call of Duty series, their most well-known franchise, is perhaps the second most well-known, right behind Halo. The most well-known role-playing game, World of Warcraft, is another major product from Activision Blizzard. It makes sense that it is worth a staggering $4.85 billion.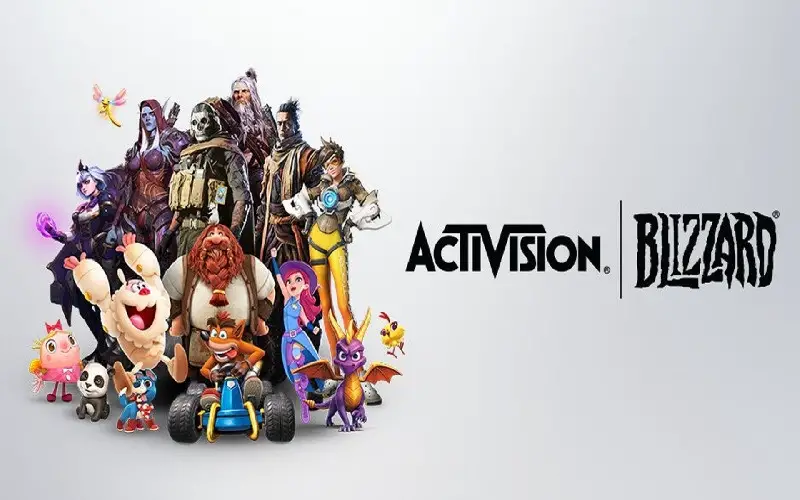 3. Nintendo
From playing cards to video games, Nintendo has engaged in them all. The business creates and manufactures video games, mobile apps, and entertainment software for the gaming industry through its Nintendo Entertainment Planning and Development Division. Additionally, the corporation creates systems like the Game Boy, which have proven popular with gamers and contributed to its almost $17.5 billion in annual revenue. These are the individuals responsible for some of the most well-known video game franchises, such as "The Legend of Zelda," "Metroid," and, of course, Mario.
4. Electronic Arts
Among gamers who like playing video games with a sports theme, such as Madden NFL and other brands, Electronic Arts, or EA, is a well-known name. The business creates and distributes video games for a variety of platforms, including PCs, mobile devices, and internet-connected consoles. It also engages in providing digital interactive entertainment. By acquiring Glu Mobile, Codemasters, and Playdemic in recent years, the corporation has raised its value. The corporation is currently valued at $36.3 billion on the market.
5. SEGA
With a current market value of 4.9 billion dollars, Sega is the seventh-richest video game developer worldwide. Sega began as an arcade machine maker in the arcade business. It expanded its product portfolio to include video games and home entertainment systems, with "Sonic" becoming as its most valuable franchise after a staggering 360 million copies of the game were sold worldwide. The most well-known works from Sega, besides Sonic the Hedgehog, are Total War, Football Manager, and Virtual Tennis.
6. Ubisoft
One of the earliest video gaming firms to experience success on a global scale was Ubisoft. The Guillemot brothers founded this French company in 1986. It initially served as a distributor of games for EA, Micropose, and Sierra On-Line. In the 1990s, it began creating its own games, starting with Everquest, and today it is known for producing games like Assassin's Creed, Splinter Cell, Rainbow Six, Ghost Recon, and Prince of Persia. It has some of the top first-person shooters and a $1.84 billion market cap.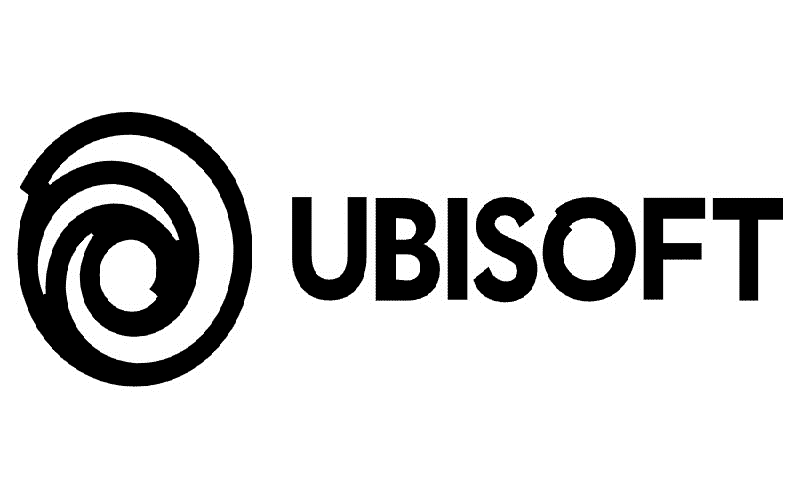 7. Konami
Konami is a business that successfully bridges the gap between old and new, spanning several generations and scoring massive successes in each. With "Frogger" and "Dance Dance Revolution," the latter of which contributed to the development of the rhythm gaming genre, they have even encroached on casinos and arcades. It just began producing esports computers and now has a venue and a school where players and competitions can be held.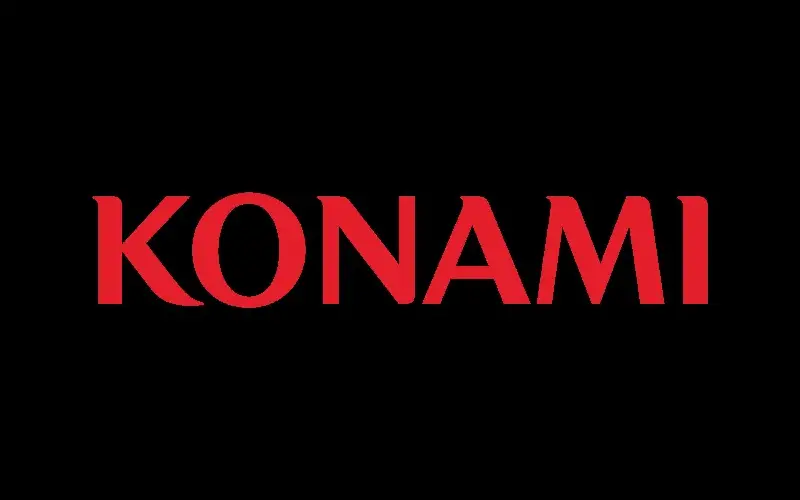 8. Bandai Namco
Since its founding in 2005, Bandai Namco has developed a variety of wildly popular franchises, including the fighting game Tekken and arcade classic Pacman. These Franchises provide Bandai Namco a total market worth of $4.75 billion. All of the company's games are playable on a number of platforms, including PlayStation, Xbox, iOS, and Android. The company's official platforms or storefronts are where gamers may buy its video games.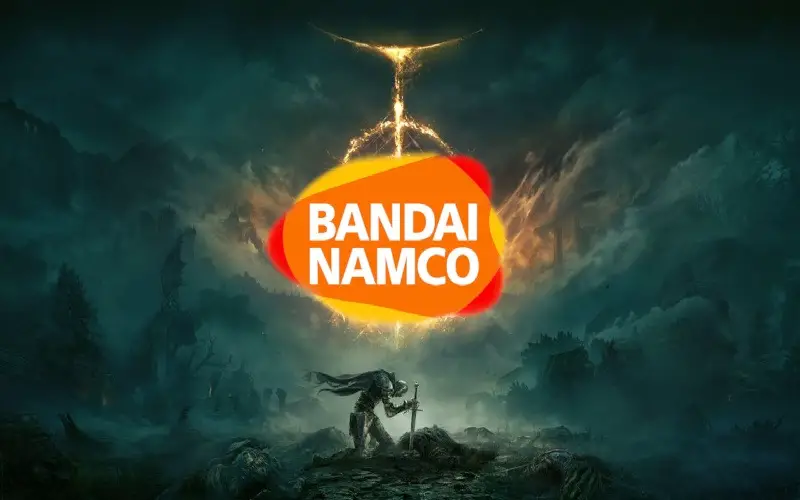 9. Tencent
One of the wealthiest gaming firms, Tencent, owns 40% of Epic Games, the company behind Fortnite and the Unreal Engine.Their extensive influence has accrued a value of $245.6 billion. Tencent largely focuses on online and mobile gaming for smartphones, such as its mobile flagship titles Honour of Kings and PUGB: Mobile. But Tencent has also grown to be a significant participant on the big screen for video games thanks to the several video game studios the business owns across the world.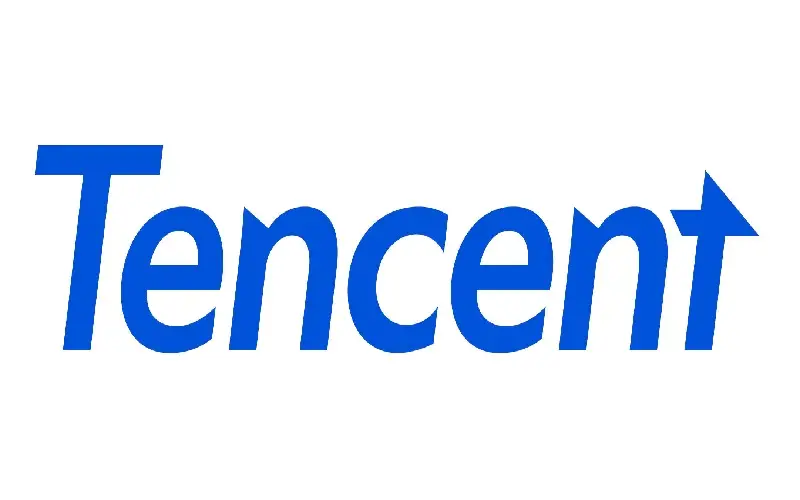 10. Sony Computer Entertainment
The business, often known as Sony Interactive or just Sony Entertainment, succeeded in becoming the most profitable studio for video game production. This achievement has been made possible in large part by the Playstation system line. The Sony-owned firm Santa Monica company and Insomniac Games, which created the God of War and Spider-Man video games, respectively, are only two examples of the numerous original video games Sony creates for its console. It is the third-richest video game developer in the world, with a $45 billion valuation. In addition to creating games, Sony also owns a large number of first-party titles, such as "Uncharted," "The Last of Us," "Red Dead Redemption," and "Metal Gear Solid."