Wearable technology refers to a class of technological devices such as smartwatches, rings, intelligent clothes, head-mounted displays, and medical technology that make your life easier by connecting fitness, convenience, and lifestyle to the outside world. Wearable devices such as watches, rings, garments, and head-mounted displays may track your fitness, send messages, make phone calls, and immerse you in a virtual environment.
1. Garmin Descent Mk2 Smart Dive Watch
The Garmin Descent Mk2 Smart Dive Watch might become your new best friend if you're a diver who is sick of having to switch back and forth between a dive watch and a dive computer. With a price tag of more than $1,000, it is also a costly friend, but the six dive modes, multi-GNSS support, underwater compass, and ABC sensors make up for the expense.
2. Nfc Opn
The NFC Opn is the best bright ring currently available and looks like something out of a science fiction film. Even though it isn't as valuable as a smartwatch, it is also less expensive, with variations starting at $20. This ring can transfer data, lock and unlock your door, control apps, and never need to be charged. It is available with shipping from the U.K.
3. Core Body Temperature Sensor
Heat training is a great way to improve your fitness level or prepare for endurance events like enduro runs, marathons, and Iron Man races. You can find success with heat training by using a core body temperature sensor. Even in 2020, invasive techniques like electronic pills or probes were the only way for extreme athletes to track that measure.
4. Bose Sleepbuds II Earphones
As science indicates that sleep is one leg of the health tripod, more people are giving sleep greater attention (along with diet and exercise). Thanks to clinical evidence, you can fall asleep more quickly with the Bose Sleepbuds II Earphones. However, they only play noises from the Bose Sleep App; you cannot use them to listen to music or podcasts.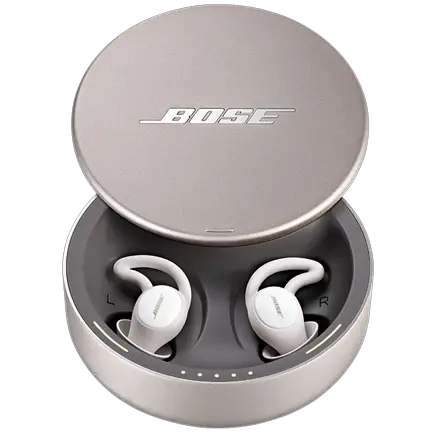 5. Levi's Commuter X Jacquard
Early adopter alert: Use connected thread woven into a chic jacket to control your phone with taps and gestures.
6. Airofit Pro Breathing Trainer
Breathing exercises are crucial practice for people with asthma, athletes serious about increasing their lung capacity, and people recovering from COVID-19. You can improve your lung function with the help of the Airofit Pro Breathing Trainer and companion app, which will enable you to breathe more quickly and effectively.
7. Oura Ring
Because the Oura Ring is essentially a magic ring with such a lovely appearance, you might start referring to it as "my dear." Although it won't make you invisible (sorry, Gollum), it does offer helpful health information on things like sleep and daily activity. The Oura also monitors several biometrics that many other wearable technology gadgets do not, notifying you of abnormalities.
8. Apple Watch Se
Back to Apple for another excellent wearable, the Apple Watch SE is just as popular as its more robust sibling but costs around $100 less. You'll have to make up with an outdated chipset (Apple's S5) and fewer smartwatch functions (no always-on display, no blood O2 sensor). You will receive heart rate monitoring, an ECG, plenty of storage, and a fitness tracker that works well with your iPhone.
9. Polar Vantage V2 Smartwatch
Because of its complete aluminum construction, heart rate tracking, GPS, cycling and running performance testing, and ultra-long battery life, the lightweight Polar Vantage V2 Smartwatch is a favorite among top wearable electronics. It will track your sleep like other wearable intelligent gadgets, but its load-recovery and training tools take it a step further to maximize your fitness.
10. Samsung Galaxy Watch 3
The Samsung Galaxy Watch 3 is a decent wearable gadget alternative for Android specialists, with a lower price point than the Apple Watch Series 6 (and a lower customer rating score). It will take an ECG, read your blood O2, and track your fitness, just like the Apple Watch. The 4-day battery life is also a good bonus.