Now a days, the demand of laptop has increased over desktops. The main reason is,because of several advantages of laptops are more than desktops. However the life is changed due to modernization; that changed the whole world through their their process. Similarly laptops overtake desktops due to their portable size, battery performance, internal memory, lightweight, and many more.
The only reason that the use of desktops is limited now a days is because of convenience in using especially in case of students and employees in school, they all prefer laptops. Banks and offices are the only places where we can see the desktops.
Some of the advantages of laptops are as follows:
1.  PORTABILITY:
Portability is one of the major reasons for the popularity of laptops; it is easy to keep laptops with us where we want as it is small in size. We can easily carry laptops from one place to another in our hands. It is very convenient to carry laptops even while travelling. Due to the portability of laptops, we can do work from any corner of the world.
2. COMPLETE PRODUCT:
There is no need for any external peripheral device in laptops as the keyboard and mouse are both attached with it, as the  desktop  is required to connect with all the necessary peripheral devices to operate it. Laptops also provide the connectivity of Wi-Fi with it, whereas with desktops  we have to connect the device, which can provide Wi-Fi functionality such as USB Wi-Fi or Modem.
3.  POWER USAGE: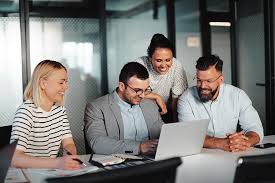 The availability of high-performance battery makes the laptop suitable for the region where the electricity is not available for a whole day, and it makes the laptops better and allow us to work any time without electricity. Now a days,  the battery backup has improved by the companies. Companies use lithium to make batteries for laptops; lithium is considered as one of the most important  material for laptops due to its high performance.
4.  LIGHTWEIGHT: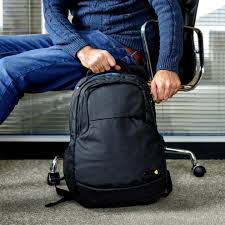 The circuit used in Laptops is made up of a semi-conductor, which reduces the size of laptops and makes them light weighted which enables us to carry them where we want with us. The size of laptops is very compact in comparison to desktops.
5.  INTERNET CONNECTION:
Laptop provides easy access to internet viva Wi-Fi. The laptop gives the functionality to access the internet connection without any external source, as desktop required an external device to connect with internet. We can easily share our mobile hotspot with the laptops without any external device.
6.  STORAGE:  
Both desktop and laptop have enough amount of storage depending upon the configuration of the system. Laptops are available in various types of storage such as 64GB, 128GB, 256GB, 1TB, and many more. Memory or storage is one of the most and basic requirements of any laptop or desktop to store enough amount of data within a single place, and use it when it requires.
7.  MULTI-TASKING:
The basic need of everyone is to perform different types of the task at one place; laptop provides the all required interface in a single platform which enable to maintain the data and provide security. Laptop has all the necessary features without any external requirement; it provides keyboard, mouse, speaker, access to the internet and many more at single place.
8.  EASY TO USE:
The use of the laptop is similar to the desktop; if a person knows how to operate desktop they can easily use it without any help. If you are new to computer line, you can learn it, and it is found that person like to work with a laptop compared to desktop  is convenient to use it and have all interface to work.
9.  VARIOUS MODELS:
Companies work on the demand of customers; they try to  full fill their need as they want, at the same time there are different companies who produce various types of laptop models, to meet the requirement of every customer based on their needs. Companies such as HP, DELL, APPLE, LENOVO give their best to provide the latest technology in their product.
10.  SERVICE:    
To take their market at the top, all the laptops and desktop companies provide door to door service for their product; laptops are best in comparison of desktop because laptop provides with fully equipped and service that is available by all the production companies.