No of visitors who read this post:
299

I am currently using Windows 7. I downloaded Ubuntu 2.5 and want to install it on my current OS. The installation process initiates when I start Wubi but suddenly stops showing me this prompt: "Could not retrieve the required installation files." A file (debug) named 'wubi-9.10ubuntu1-rev160' appears in the message which is located on my computer's 'temp' folder. Please see attached picture to give you an idea.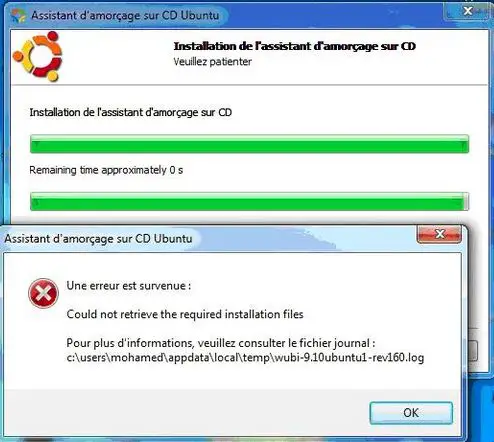 Hope you can solve it for me. I'll be waiting for your feedback.