No of visitors who read this post:
202

The UNSETUP for AntiVir error message I got while uninstalling Avira Free Antivirus tells me "Unsetup was not able to delete all components. Please close all programs. " What prevents me from completely removing Avira?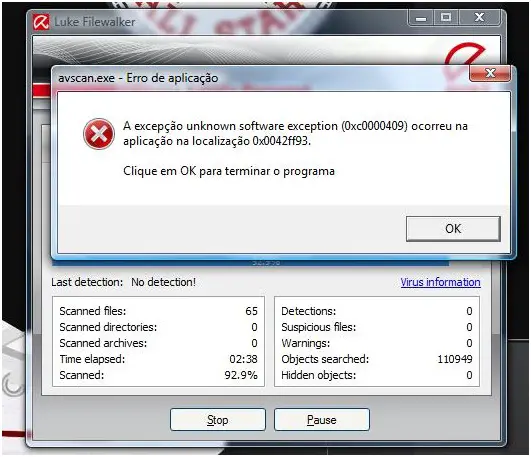 avscan.exe - Erro de aplicacao
A excepcao unknown software exception (0xc0000490) ocorreu na
aplicacao na localizacao 0x0042ff93.
Clique em OK para terminar o programa
OK
I attached a screenshot of the error message on my PC as well as another one in English.