Unhandled exception has occurred in a component
Asked By
0 points
N/A
Posted on -

03/08/2013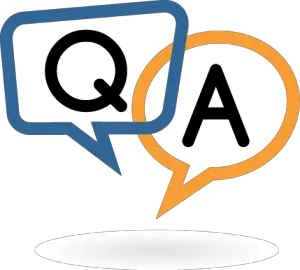 This error always occurs when I shut down my laptop. Why this is happening? How can I rid off from this error message? If somebody have an idea please share with me. Thanks.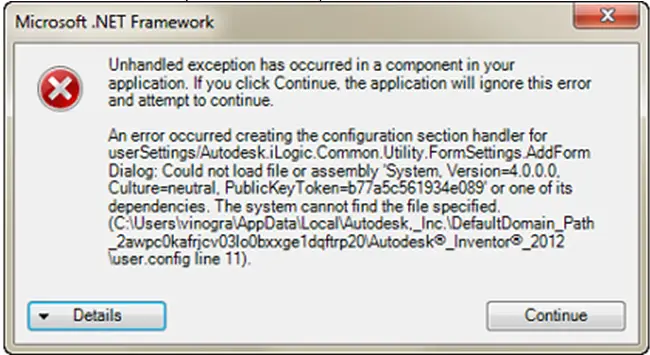 Microsoft .Net Framework
Unhandled exception has occurred in a component in your application. If you click continue, the application will ignore this error and attempt to continue.
An error occurred creating the configuration section handler for usersettings/Autodesk.iLogic.Common.Utility. FormSettingsAddForm Dialog: Could not load file or assembly System, Version=4.0.0.0. Culture=neutral. PublicKeyToken-b77a5c561934eO89 or one of its dependencies. The system cannot find the file specified. (C:UsersvinograAppDat&LocaMutodesk._lnc.'DefaultDomain_Path

_2awpcOkafrjcvO3loObxxgel dqftrp2(YAutodesk_lnveentor_2012 user.config line 11).

Details Continue