Unable to install samples and support for Mine Little Pony
Asked By
10 points
N/A
Posted on -

07/25/2012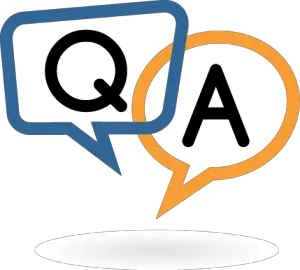 Hi all,
I have just downloaded version 1.4. I tried to install the samples and the support for Mine Little Pony.
The problem is that whenever I do this, it crashes and I get the following popup: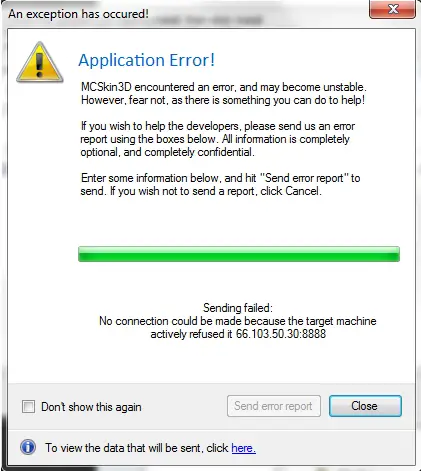 Application Error!
MCSkin3D encountered an error, and may become unstable.
However, fear not, as there is something you can do to help!
lf you wish to help the developers, please send us an error
report using the biomes below. NI infomation is completely
optional, and completely confidential.
Enter some infomation below, and hit "Send error report" to
send. lf you wish not to send a report, click Cancel.
Sending failed:
No connection could be made because the target machine
actively refused it 66.103.50.30.8888
Close
I have uninstalled and reinstalled, but the problem remains. There are no older versions installed.
Any ideas? Waiting for your suggestions.
Thanks.