No of visitors who read this post:
208

Hi,
I have tried to download and install the latest version of Ubuntu TRES. But After installing it, the program is not running.
Can someone help me find what the real problem is?
I have attached the image error below. I hope someone could guide me on how to fix this right, that would be really helpful.
Thank you.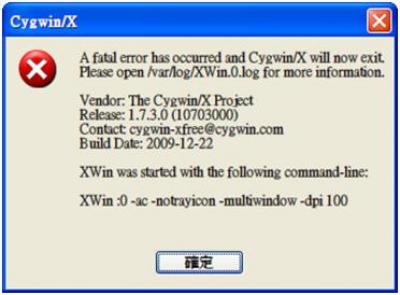 A fatal error has occurred and Cygwin/X will now exit. Please open /var/log/Xwin.0.log for more information.
Vender: The Cygwin/X Project .
Release: 1.7.3.0 (10703000)
Contact: cygwin-xfree@cygwin.com
Build Date 2009-12-22
Xwin was started with the following command-line:
XWin :0 -ac -notrayicon -multiwindow -dpi 100