No of visitors who read this post:
2037
Hi
I use Windows 7 Beta OS. I find the error message in this morning. And the exciting one that made me laugh. I tried to start explorer for browsing the file system and I get the following error message: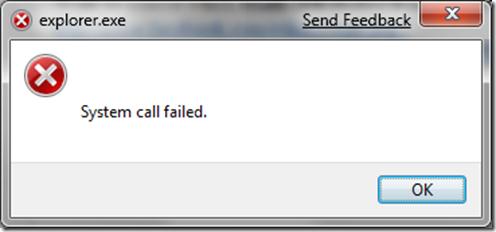 explorer.exe
System call failed. Need your help.
Thanks in advance.