No of visitors who read this post:
216

I have been encountering an error message from the time I tried to get access to Symlink via Samba share.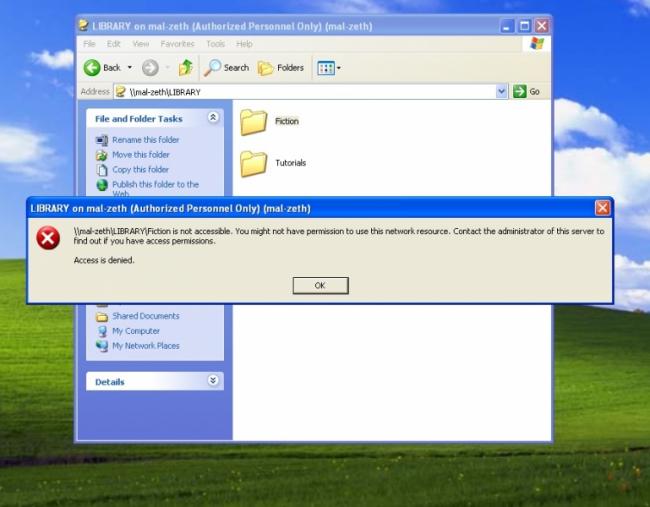 The error message says:
"\\mal-zeth\LIBRARY\Fiction is not accessible. You might not have permission to use this network resource. Contact the administrator of this server to
find out if you have access permissions.
Access is denied."