No of visitors who read this post:
211

I am using storyline for couple of month now. Recently I have get an update for storyline and since then it is showing following error message.
How do i solve this problem?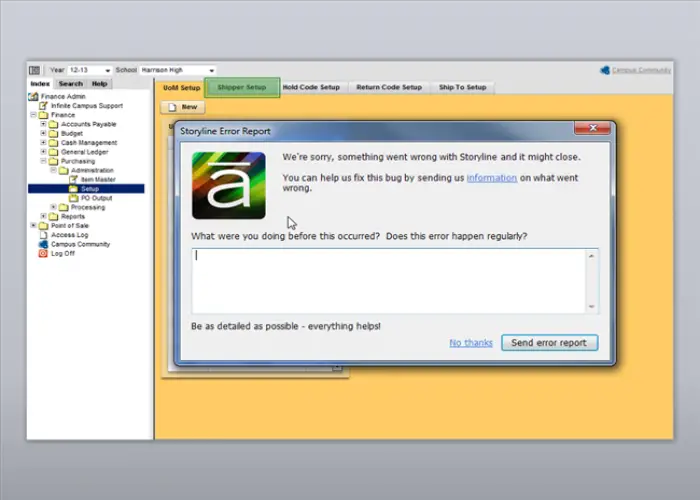 Error message: We're sorry, something went wrong with the story line and it might close.