No of visitors who read this post:
156
Hello,
When I start my computer I always get an error from software center as shown in the image below. It states "unable to make changes to your software". At this point I have not opened any software so what could be causing this?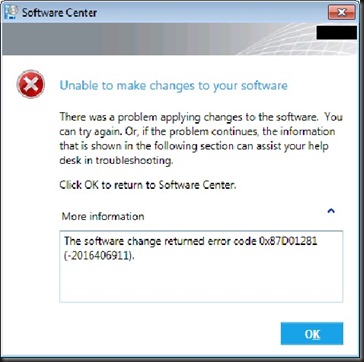 Unable to make changes to your software
There was a problem applying changes to the software. You can try again. Or if the problem continues, the information that is shown in the following section can assist your help desk in troubleshooting
Click ok to return to software center.