No of visitors who read this post:
208

Hello everyone, I am having an issue regarding my database I am trying to migrate from sbs 2003 to sbs 2008 r2. I need to trust server 2 for delegation but I am getting this error.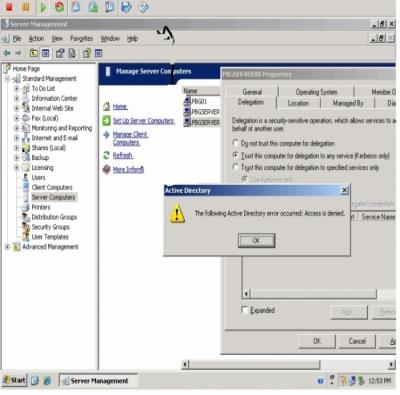 The following active directory error occurred:Access is denied.