No of visitors who read this post:
536

Hi,
I have installed SCSM 2012 on two servers and all databases are in SQL on the Management Server.
SQL has installed on the Data Warehouse server and tried to unregister from the current data warehouse so I can re-register.
I keep getting an error message as I try to unregister. It has been attached below.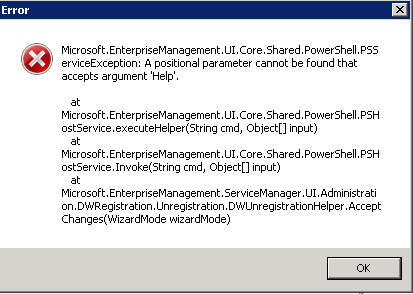 Help me to fix this please.
Thank you.