No of visitors who read this post:
205

Hello
Runtime error happens during the implementation of a program. Runtime error messages point to the bugs in the program or troubles that the designers had expected but could act nothing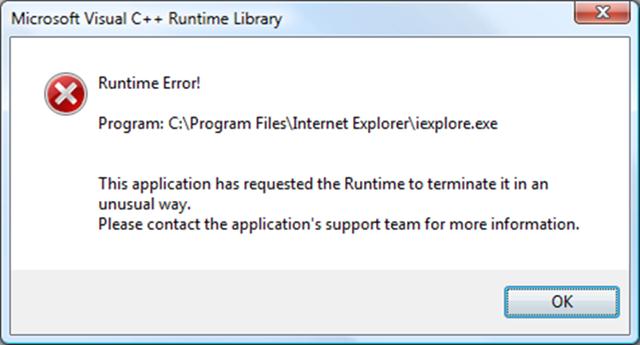 Error:
Microsoft Visual C++ Runtime Library
Runtime Error!
Program: C:\Program Files\Internet Explorer\iexplorer.exe
This aplication has requested the Runtime to terminate it in an unusual way. Please contact the application's support team for more information.
Please help me to solve this. Thanks a lot.