Problem while using service release 9, Windows 7 x64, rhino 4
Asked By
20 points
N/A
Posted on -

07/27/2012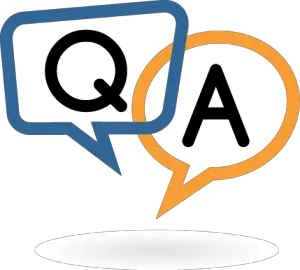 Hey friends,
I am using a service release 9, Windows 7 x64, rhino 4 – it hasn't had any updates in quite some time and is running a 0.8.0010 build, which opens up without any problem, but for some unknown reason, the most recent build doesn't.
I have tried using 2 C++ 2005 and 2010, but this error still keeps popping up.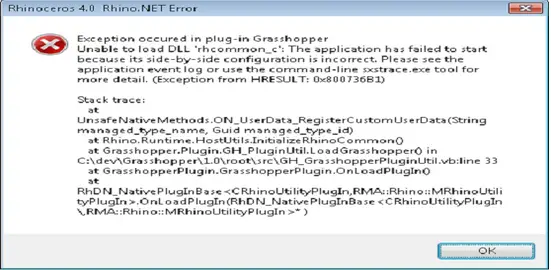 Rhinoceros 4.0 Rhino.NET Error
Exception Occured in plug-in Grasshopper
Unable to load DLL 'rhcommon_c': The application has failed to start
because its side by side configuration in incorrect. Please see the
application event log or use the command-line sxstrace.exe tool for
more detail. (Exception from HRESULT: 0x800736B)
Stack trace:
at
unsafeNativeMethods.ON_UserData_RegisterCustomUserData(string
managed_type, Guid managed_type_id)
at Rhino.Runtime.HostUtils.InitializeRhinoCommon()
at Grasshopper.Plugin.GH_pluginUtils.LoadGrasshopper().in
C:devGrasshopper1.0rootssrGH_GrasshopperUtils.vb:line 33
at GrasshopperPlugin.Grasshopper Plugin.OnLoadPlugin()
at
RhDN_NativePluginBase<CRhinoUtilityPlugin.RMA:Rhino::MRhinoUtili
tyPlugin>OnLoadPlugin(RhDN_Native Pluginbase<CRhinoUtilityPlugin
RMA::Rhino::MrhinoUtilityPlugin>*)
OK
Please help me to get rid of this.
Your help is valuable.
Thanks to you.