No of visitors who read this post:
238

Problem in installation of USB driver for an eval board
I have recently bought an eval board for ADF4150, which is Eval-ADF4150EB11Z; but I faced problem to run it. It wasn't getting the usb driver installed. I found the board CY768013 for the usb drive. I got the usb driver updated and installed through the communication with Cypress. But when I got the power on, the interface was still indicating "no usb". The error message is attached here for clarification.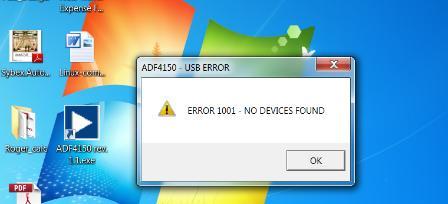 I need someone to solve this issue. Please help me to solve it.
You have no comments to approve.