Yesterday I've trying to print a Document my CUPS server crashed and my default printers has been replaced and after that, I had tried to access KDE printer configuration an error message has appeared :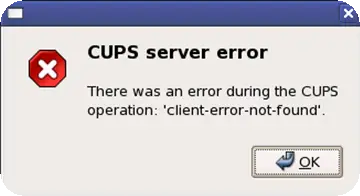 Error:
CUPS server error
There was an error during the CUPS
operation: 'client-error-not-found'
Even after restarting my CUPS server had same problem. So What would I do? Hope you're gonna help me on this.