No of visitors who read this post:
2487
Hello!
I need help with my Kaspersky. Every time I turn on my computer, something like this appears on my desktop "Previous launch of Kaspersky Anti-Virus failed", though I don't recall anything like this happening in the past. I tried to contact Kaspersky's support service, but so far I have not received any response from them.
Not only that my computer seems to be not functioning properly, It won't run any applications and I cannot even access the task manager. I have tried following some of the solutions that I read on the internet but still its still there. I really want this fixed as soon as possible so please help me with this.
Previous launch of Kaspersky Anti-Virus failed.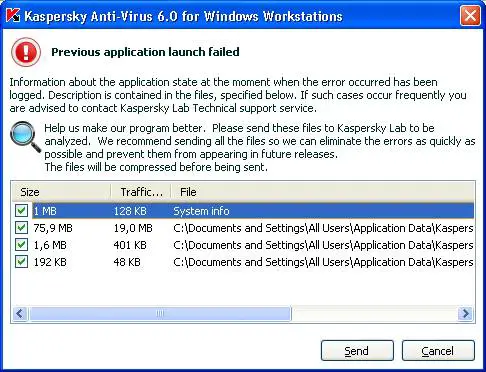 Information about the application state at the moment of failure has been logged.
Description is stored inn C:\documents and Settings\All Users\Application Data\
Kaspersky Lab\AVP.6.614_02.01_23.51_62c.SRV.mini.dmp
You are advised to contact Kaspersky Lab Technical Support Service.