No of visitors who read this post:
700

Hi Geeks,
I am currently using Microsoft Forefront Threat Management Gateway 2010 server (TMG 2010 Server) and for quite sometime I have been making a futile effort in joining it with EMS array. Every time, I try the same, I get the below mentioned screen.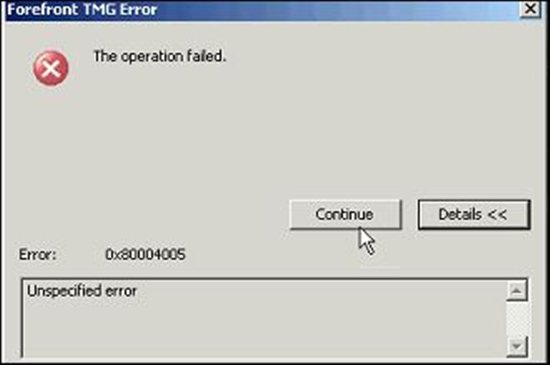 "Forefront TMG Error- The operation failed error 0x80004005. Unspecified error"
Cheers,
Ana