No of visitors who read this post:
257

Hi,
I am getting this strange error message quite often. Can someone please help me solve this problem. The host file is in C:\windows\system32\drivers\etc\hosts.
I don't understand why this error keeps on showing up.
Thanks a lot.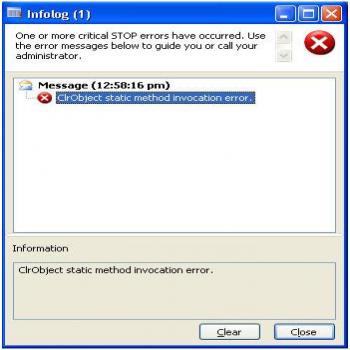 One or more critical STOP errors have occurred. Use the error messages below to guide you or call your administrator . Message (12:58:16 pm) ClrObject static method invocation error.