No of visitors who read this post:
311

I have tried to install OfficeScan 10.0 on a server but the installation always fails. Can anyone tell how to fix this problem?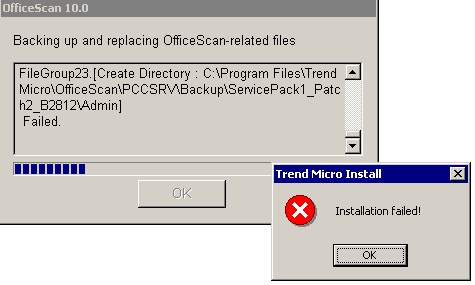 OfficeScan 10.0
Backing up and replacing OfficeScan-related files
Filegroup23. [Creat Directory : C:\program files\Trend Micro\OfficeScan\PCCSRV\Backup\ServicePack1_Patch2_B2812\Admin]
Failed
Trend Micro Install
Installation failed!