No of visitors who read this post:
801
Hello guys, I tried connecting to my VPN. My internet connection works fine. The message is attached.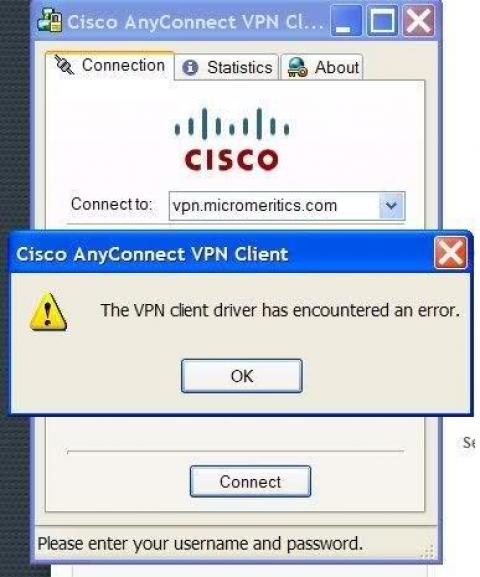 The VPN client driver has encountered an error
I haven't made any changes before to this. Earlier it was very fine. I tried to resolve the issue, but all the efforts were in vein.
I really appreciate if you guys can help me on this because I'm stuck with work because of this.