No of visitors who read this post:
511

Hello,
I am getting the following error in Avira again. I'll have to reboot my machine to see whether this is working for now. I can't work without the antivirus protection.
So, please help me to fix this.
I have attached a snapshot of the error below.
Thank you.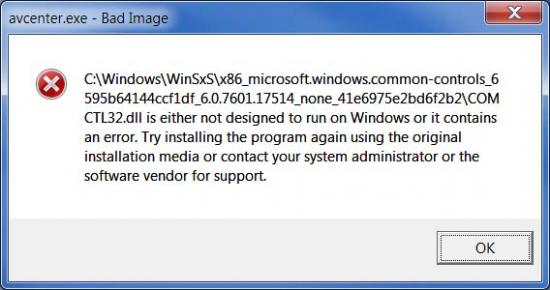 avcenter.exe - Bad Image
C:\Windows\WinSxS\x86_microsoft.windows.common-controls_6595b64144ccf1df_6.0.7601.17514_
none_41e6975e2bd6f2b2\COM CTL32.dll is either not designed to run on Windows or it contains
an error. Try installing the program again using the original installation media or contact your
system vendor for support.