No of visitors who read this post:
469

The following message shows when I wanted to patch my game.
What should I do to solve this problem?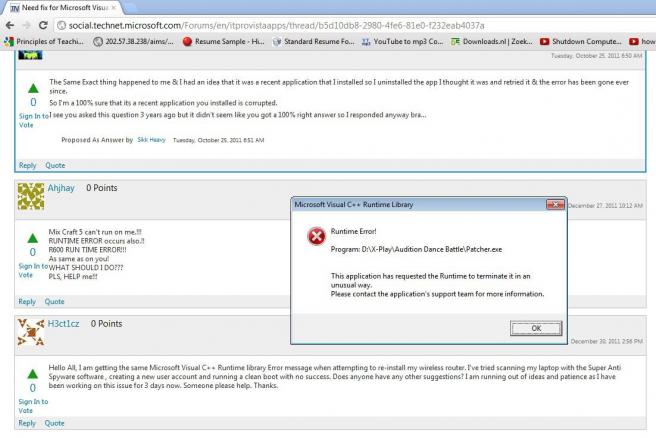 Microsoft Visual C++ Runtime Library
Program D:\X-Play\Audition Dance Battle\Patcher.exe
The application has requested the runtime to terminate it in an
unusual way.
Please contact the application's support team for more information.
OK
Please help. Thanks in advance.