No of visitors who read this post:
257

Hello
Does anybody be familiar with if 6.3.3 fixed this error one spots when they release AC?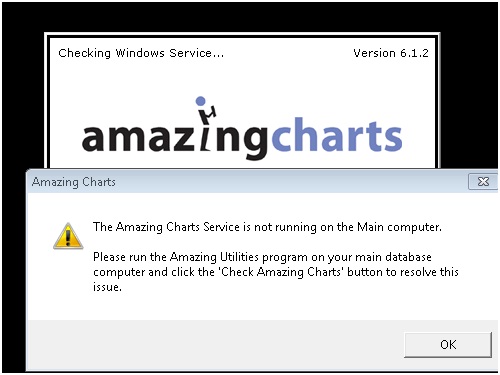 Amazing Charts
The Amazing Charts Service is not running on the Main computer.
Please run the Amazing Utilities program on your main database
computer and click the 'Check Amazing Charts' button to resovle this
issue.
OK
Please help and give the answer.
Thanks.