No of visitors who read this post:
439

Hi experts,
Also it can read "linux.desktop". When I click twice on it, I am getting the following error message: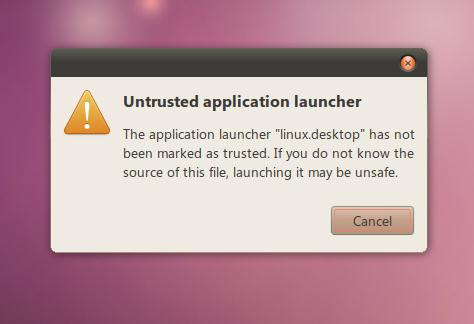 Error:
Untrusted application launcher
The application launcher "linux.desktop" has not
been marked as trusted. If you do not know the
source of this file, launching it may be unsafe.
I need to solve this error. Please help. Thanks in advance