No of visitors who read this post:
279

Backup Exec 2010 is not being installed on my computer. It fails and gives me error messages. Error code 1603. What should I do to install this program on my computer?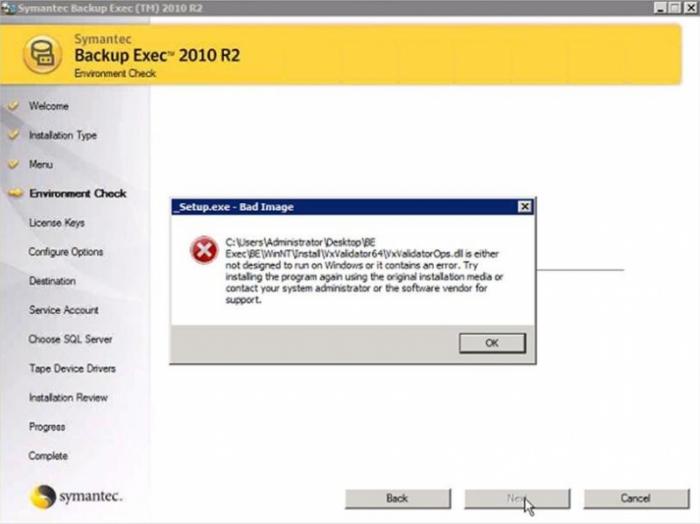 _setup.exe – Bad Image
C:\users\Administrator\Desktop\BE Exec\ BE\WinNT\Install\VxValidator 64\ VXValidatorops.dll is either not designed to run on Windows or contains an error0 try installing the program again using the original installation media or contact your system administrator or the software vendor for support.