No of visitors who read this post:
769

Today my brother attach memory card with my system. Now I am feeling some virus in my system then I download 1 antivirus from internet and install it after installation I update antivirus. Then I scan my system. After scanning I am trying to install any software but it fails also some software's don't have setup files please tell me original problem and solution. Error detail is given below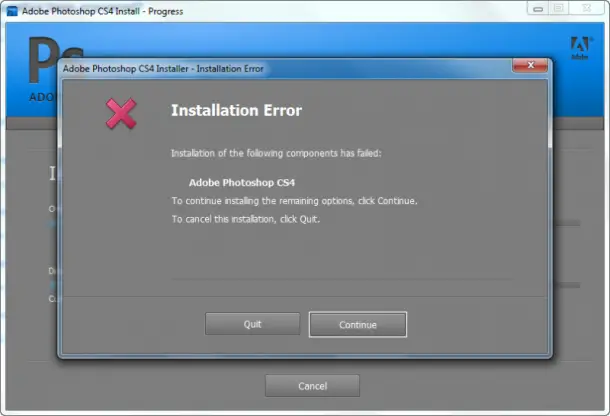 Installation Error
Installation of the following components has failed:
Adobe Photoshop CS4
To continue installing the remaining options, click Continue.
To cancel this installation, click Quit.
Quit Continue
Cancel