No of visitors who read this post:
669

Hi,
I have a ASUS K24F laptop, I just got all the Microsoft Office softwares downloaded. And when I tried to access Microsoft Outlook, I got this error message:
" The connection to Microsoft Exchange is unavailable. Outlook must be online or connected to complete this action"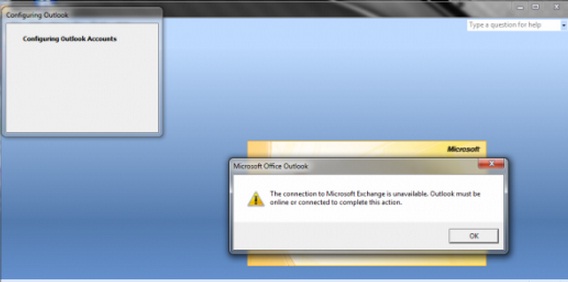 Please help me on this, I really need to fix this problem.
Thanks.