No of visitors who read this post:
911
These days DropBox is generating me a problem the time I try to log-in into it. The log-in process remains quite slow and ultimately it ends with an error message stated as follows. Thereafter, its icon on the taskbar gets disappeared. What step should I take now?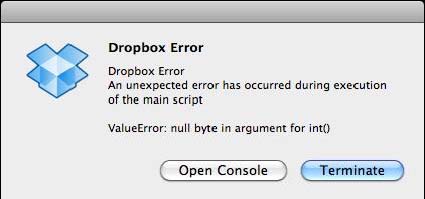 Error:
Dropbox error
Dropbox error.an unexpected error has occurred during execution of the main script.
Valueerror:null byte in argument for int()