No of visitors who read this post:
289
After you get your PC ready to operate Linux, you will be able to contribute a reduced amount of time perturbing in the area of bugs, additional safety glitches, and extra time occupied on whatever is actually significant, such as your occupation.
Every time I try to set up my computer to operate Linux, this error message occurs: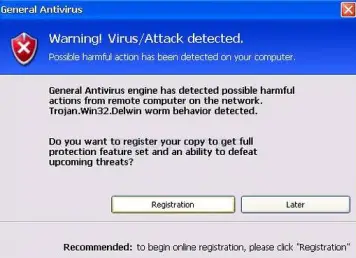 Error:
Warningnvirus/Attack detected.possible harmful action has detected on your computer. General Antivirus engine has detected possible harmful action from remote computer on the net work. Trojan. Win32.Delwin worm behavior detected.
Can you help me set up this without getting such error messages?
Thank you very much!