No of visitors who read this post:
411

Can anyone tell me what is wrong with my with my UGS NX software? Why it does not install in my Windows Vista laptop? When I try to install it gets stuck with the message: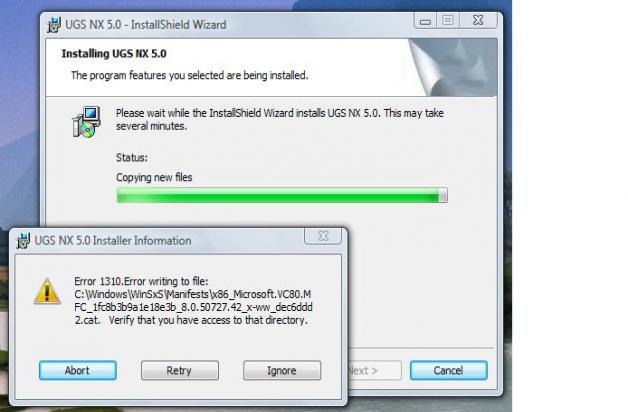 Error 1310.Error writing to file:
C:\\Windows\WinSxs\Manifests\x86_Microsoft.VC80.MFC_1fc8be3b_8.0.50727.42_x-ww_dec6ddd2.cat. Verify that you have access to that directory.