No of visitors who read this post:
185

Hi,
Each time I start playing a game I receive the shown error message. This hasn't happened before. I have checked all of my hardware including RAM and graphic card but can't find any problems.
Does this mean I have problem with my software or Windows operating system?
How do fix my PC so that I start playing games again?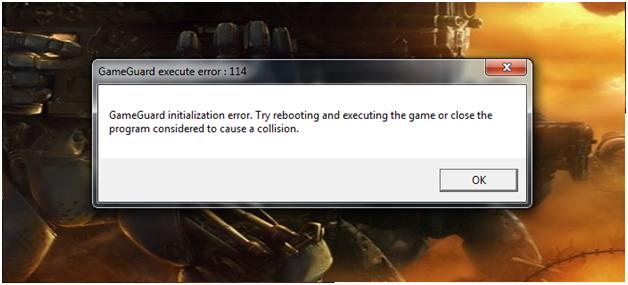 GameGuard execute error : 114
GameGuard initialization error. Try rebooting and executing the game or close the
program considered to cause a collision.
OK