No of visitors who read this post:
278
Hi experts,
I am trying to run my Microsoft Exchange Server 2007 but it keeps on throwing me this error message: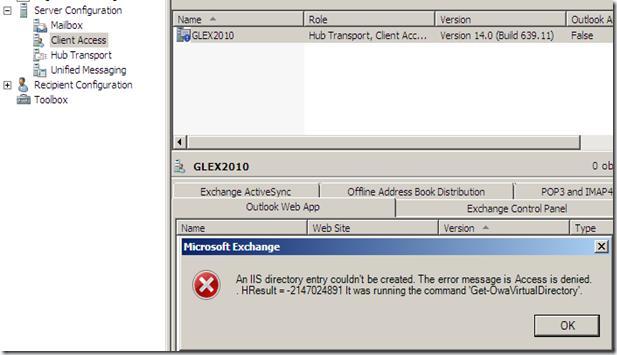 It says "An IIS directory entry couldn't be created. The error message is Access is denied. HResult = -2147024891."
I don't understand what it says. Can you help me figure this out? Any suggestion is highly appreciated.
Thanks!