No of visitors who read this post:
504
I am unable to comprehend the terms to define a note such as this.
There aren't any mistakes fundamentally; however I am unable to say if my click on the "Accept" key was effective.
How can I tell if I successfully clicked the "Accept" button?
I deeply appreciate your patience.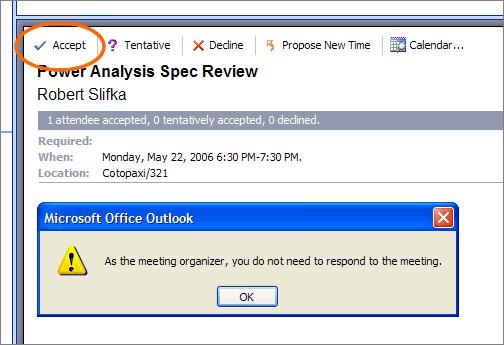 Microsoft Office Outlook

As the meeting organizer, you do not need to respond to the meeting.

OK