No of visitors who read this post:
168

Hi all,
After the successful upgrade of Moneywell 2, Data connection with Charles Schwab Bank, error 15500 appeared. Sice there is no way to connect the account, I tried the plus button. I had now duplicate of connection. After reentering the login credentials, the data connections became many.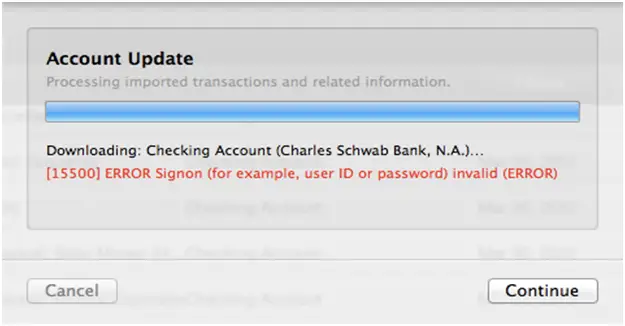 How can I restore my previous status about the data connection?
Please help me fix my connection issues, it would be a great help.