No of visitors who read this post:
141

Hi guys,
I just install Ubuntu 10.10 in my Pc. After the installation is completed, I just want to download some softwares via "Ubuntu Software Center" which is presented in the applications menu.
But here I got the problem. It doesn't opens. I also got an error message.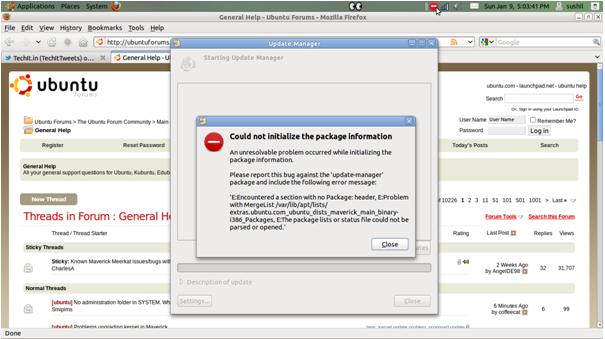 So, I need some solution for this.
Thanks in advance: