No of visitors who read this post:
236

Hello everyone,
I have got an error message when installing Harmony Builder on Windows 7.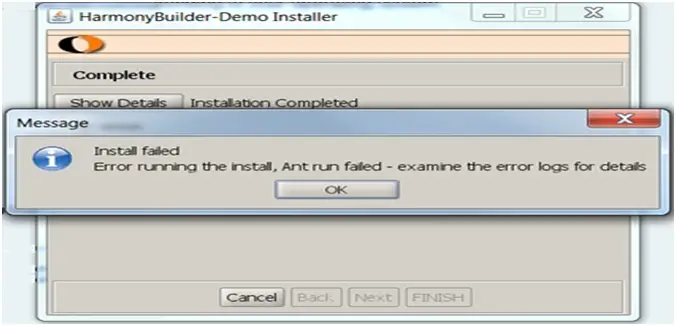 HarmonyBuilder-Demo Installer
Message
Install failed
Error running the install, Ant run failed - examine the error logs for details
OK
Does this also happen to full version? I am using only a demo installer. Why did this happen? Is Harmony Builder compatible with the version of my OS?
Could someone help me about this?
Thanks.