No of visitors who read this post:
306

Hi,
I am trying to install components of registered Acronis and the following error message has been displayed saying that it has failed to find the components of the registered Acronis.
I have here the screenshot,
please help.
Thanks.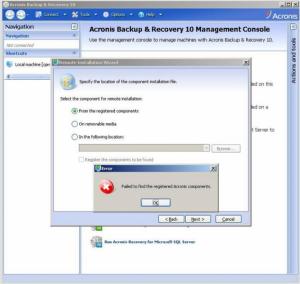 Error
Failed to find the registered Acronis components.