No of visitors who read this post:
333

Hello friends,
I want to install .NET Framework 4.0. I do not want to install Visual Studio but as a part of requirement of other software installation, it was asking me to install .NET Framework. When I install the Visual Studio for .NET Framework I am getting following dialog box. Error message as shown below the image: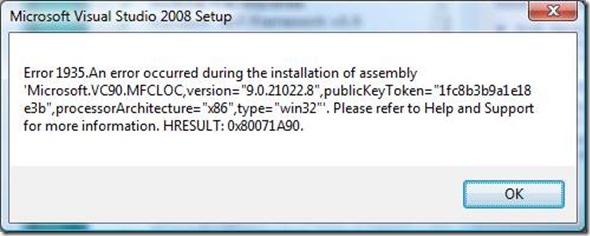 Error: 1935 An error occurred during the installation of assembly.
How to resolve this issue?