No of visitors who read this post:
743

Today with a co-worker we were working on sequencing Project 2010 and at some point during the installation we've got the following error message: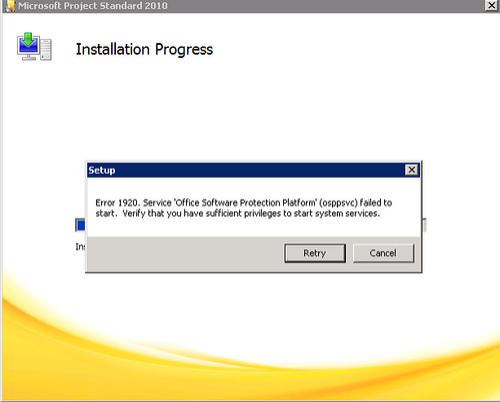 Setup
Error 1920. Service 'Office Software Protection Platform'(osppsvc) failed to
start. Verify that you have sufficient privileges to start system services.
Retry Cancel