No of visitors who read this post:
264

Hi,
Can anyone tell why do The Entourage is showing this error that "Mac operating system Network's does not provide connections automatically".
How can I get around this problem and continue on my work?
Please help me.
Thanks a lot.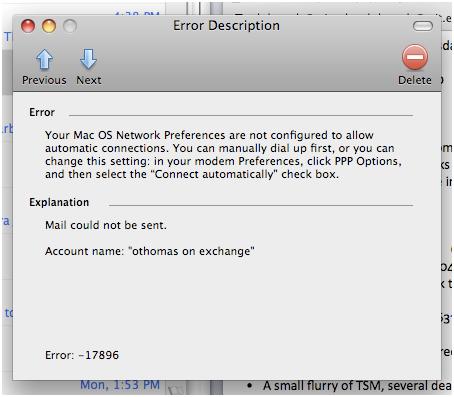 Error Description
Error
Your Mac OS Network Preferences are not configured to allow automatic connections. You can manually
dial up first, or you can change this setting: in your modem Preferences, click PPP Options, and then
select the "Connect automatically" check box.
Explanation
Mail could not be sent.
Account name: "othomas on exchange"
Error: -17896