No of visitors who read this post:
168

As far as I know, the most reliable YouTube videos download is YouTube video download. But sometimes it pisses us off with a random error message like-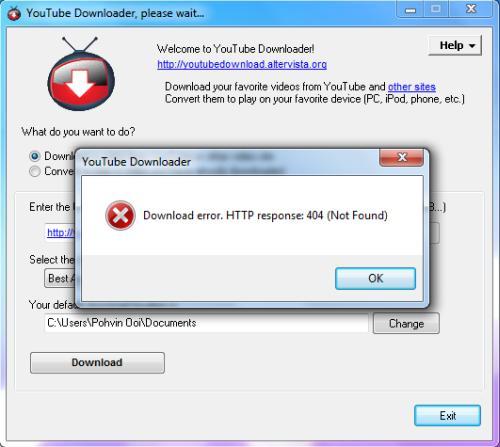 Error:
YouTube Downloader
Download error. HTTP response: 404 (Not Found)
Any kind of information or suggestion to solve this issue will be received with warm welcome.