No of visitors who read this post:
188

Hi all.
When I try to delete a backup edition from the Acronis True Image Home 2011. I am getting the following error message:
Failed to open data stream
Error code: 0x000B03E9
I'm not familiar with this error, maybe some of you knows what does it mean. How can I get rid of this? Please help me.
Thanks in advance.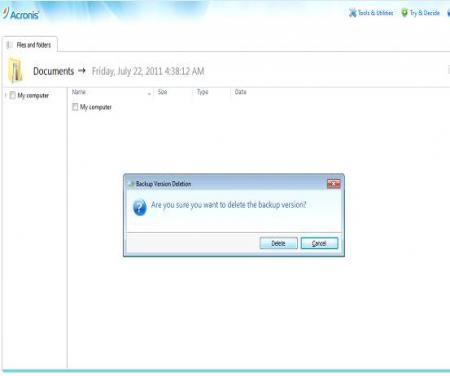 Backup Version Deletion
Are you sure you want to delete the backup version?